The visual identity of Greenpoint
— Your guide to Greenpoint, NYC.
Greenpoint is a neighbourhood guide to the ever-changing cultural mecca that is Greenpoint in Brooklyn, New York City.
In constant search for places,
reflected in the visual identity.
Greenpoint Yellow
Hex #FFDF50
RGB 255 224 81
CMYK 0 10 76 0
PMS 142 C
RAL 1016
Greenpoint Black
Hex #000000
RGB 0 0 0
CMYK 91 79 62 97
PMS Neutral Black U
RAL 9005
Primary Font: Helvetica
AaBb
Secondary Font: EB Garamond
AaBb
Daydream nation
— Terminal Gallery
Artists
Brian Willmont & Alison Sirico
Address
67 West St. #320 Brooklyn, NY 11222
Web
Greenpointterminalgallery.com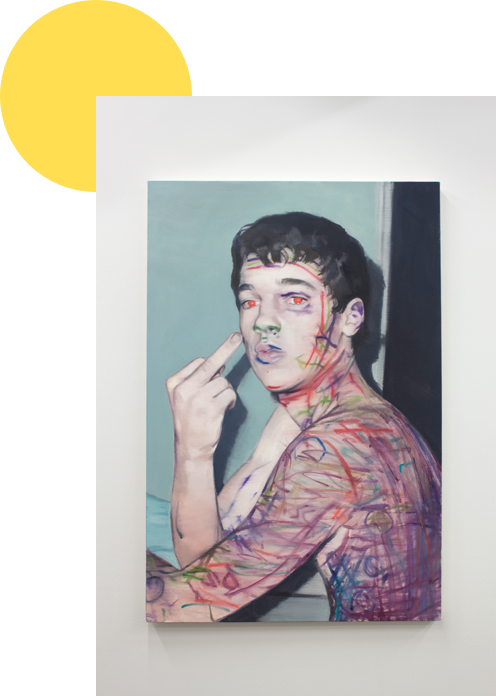 "A young energy emanates from the of the work exhuming memories of being stuck inside, in school, online, confined but hungry to explore. It reminds us of a time when being controlled and crated bred angst that was used as ammunition shot onto spiral notebooks, trapper keepers, and art forums like Deviantart. Whether it be through fan art, imaginary figures, or renditions of perverse familial scenarios, the works stand as moments of rebellion and empowering mechanisms of escape."
Greenpoint is a brand guideline template that can be used in Brandpad.
Please contact hi@brandpad.io if you have questions.